People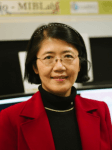 May D. Wang, PhD
Professor of Biomedical Engineering
maywang@bme.gatech.edu
Google Scholar
BME Faculty Page
Graduate Students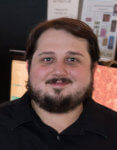 Ryan Hoffman
Ph.D. Student, Biomedical Engineering
Google Scholar, LinkedIn, more @ rhoffman.dev
Ryan joined the lab in 2013 after graduating from Georgia Tech with a B.S. in Biomedical Engineering. His research areas include health informatics and biomedical image processing.
---
Ying Sha
Ph.D. Student, Bioinformatics
ysha8@gatech.edu
Google Scholar
LinkedIn
Ying Sha earned her bachelor's degree in biology from Peking University and her master's degree in bioinformatics from Georgia Tech. Currently working on her doctoral degree in bioinformatics at Georgia Tech, she is conducting research pertaining to temporal data mining using intensive care unit (ICU) data. Find more details in my homepage.
---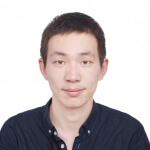 Li Tong
Ph.D. Student, Biomedical Engineering
ltong9@gatech.edu
Before joining Georgia Tech, I graduated with a bachelor's degree in engineering from the Department of Biomedical Engineering, Peking University, Beijing, China. My primary research focuses on medical imaging informatics and biomedical data integration. For medical imaging informatics, I have worked on image classification and segmentation for pathological whole slide images, CT images, and endomicroscopic images, aiming to improve the performance using semi-supervised or weakly-supervised deep learning methods. For biomedical data integration, I am mainly working on improving the prediction by learning modality-invariant representation from multi-modal data sets.
---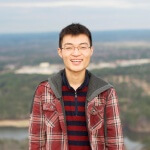 Hang Wu
Ph.D. Student, Machine Learning (Home Dept. BME)
hangwu@gatech.edu
Before joining Georgia Tech, I graduated with a bachelor degree in Engineering from Department of Automation, Tsinghua University, Beijing, China. My research focus is on causal/counterfactual inference and its applications in health informatics. I've also worked on projects on biomedical imaging and public health.
---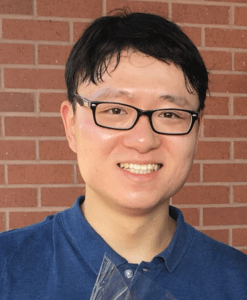 Yuanda Zhu
Electrical and Computer Engineering
yzhu94@gatech.edu
I am working on applying deep learning techniques on medical image processing and data-driven health informatics. For medical imaging, my research interest is weakly-supervised learning on whole-slide images. For health informatics, I prefer to topic on exploring the causal inference between diagnosis codes and non-diagnosis information (such as demographic, healthcare plan and payment) on the mortality consideration.
---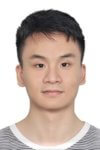 Qihang Yao
Master Student, Biomedical Engineering
qihang.yao@gatech.edu
Qihang earned his Bachelor degree in Biomedical Engineering from Northeastern University, China, having two-year experience as research assitant in Chineses Academy of Sciences, prior to joining in Georgia Tech. His past reseach projects mainly conern physiological signal analysis. He is currently working on clinical event prediction based on clinical and physiologcial time series analysis.
---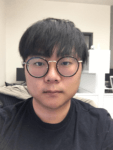 Je-Hoon Michael Oh
Master student, Bioinformatics
joh331@gatech.edu
I am currently researching on causal inference. My focus is applying variations of Granger Causality algorithm to analyze causal relationships among time series data.
---

Anirudh Choudhary
M.S. Student, Computational Science and Engineering
achoudhary46@gatech.edu
Anirudh Choudhary is a second year graduate student, pursuing M.S. in Computational Science and Engineering. He received his Bachelors degree in Electrical Engineering from IIT Kharagpur and completed his MBA from IIM Calcutta, India. His research interests include machine learning and medical image processing. His work focuses on developing efficient deep learning and causal inference models for personalized and predictive healthcare. Previously, he has worked on developing predictive algorithms for oral cancer detection, liver tumor segmentation, and cerebellum segmentation in MRI images.
Undergraduate Students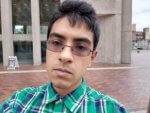 Mohammed Saqib
B.S. Student, Computer Science and Biomedical Engineering
saqibm128@gatech.edu
Mohammed is an undergraduate student who is double majoring in BME and CS. He is currently researching on EEG waveform processing and prediction (seizure, patient phenotypes) and is interested in subjects in both CS and BME (i.e. scalability of technology, bioinformatics, clinical informatics, machine learning).
---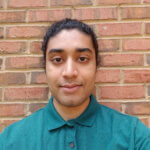 Tarun Naren
B.S. Student,  Nuclear & Radiological Engineering
tnaren3@gatech.edu
Tarun is an undergraduate student majoring in Nuclear & Radiological Engineering with minors in Physics and Computer Science. He is interested in the fields of medical image processing and machine learning and is currently working on a project utilizing convolutional neural networks to preform weakly supervised learning on whole-slide images.
Former Members
Research Staff:
Sonal Kothari
Richard Moffitt
R. Mitchell Parry
Todd Stokes
Undergraduates:
Chuyao (Daniel) Feng
Shelby Hassberger
Elena Hubbard
Kevin Kells
Daniel Kim
Renaid Kim
Changdae Lee
Sanaiya Sarkari
Adeola Williams
Sameer Mishra
Graduate Students:
Raghu Chandramohan
Qaiser Chaudry
Zhimin Han
Sumit Joshi
Koon-Yin Kong
Jiacheng (JC) Ren
Chang-Feng Quo
Hanshuo Zhang
Hamid Hassanzadeh
Janani Venugopalan
Chanchala Kaddi
Leo Wu