People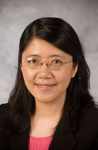 May D. Wang, PhD
Associate Professor of Biomedical Engineering
maywang@bme.gatech.edu
Google Scholar
BME Faculty Page
Graduate Students
---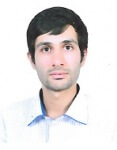 Hamid Hassanzadeh
Ph.D. Student, Computational Science and Engineering
hassanzadeh@gatech.edu
Hamid is a PhD student in Bioinformatics at Georgia Institute of Technology. His research interests include applications of Algorithms and Machine Learning (in particular graphical models and discriminative techniques) to open problem in Biology domain. He is also interested in integer programming which is about optimization in combinatorial spaces.
---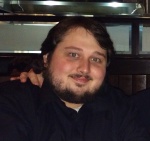 Ryan Hoffman
Ph.D. Student, Biomedical Engineering
rhoffman12@gatech.edu
Google Scholar
LinkedIn
Ryan joined the lab in 2013 after graduating from Georgia Tech with a B.S. in Biomedical Engineering. His research areas include health informatics and biomedical image processing.
---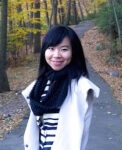 Wenying Hu
M.S. Student, Computational Science and Engineering
lina.hu@gatech.edu
Wenying holds a Bachelor's degree in Computer Science and Economics from Amherst College. Prior to Georgia Tech, she worked two years as an analyst at National Economic Research Associates (NERA). Her research involves applying data analytics and predictive modeling on patient-level data.
---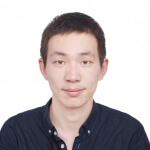 Li Tong
Ph.D. Student, Biomedical Engineering
ltong9@gatech.edu
Li's primary research interests focus on RNA-seq data analysis. He applies the state-of-the-art tools to extract gene expression features from RNA-seq data, including differentially expressed genes (DEG), single-nucleotide polymorphism (SNP), alternative splicing and gene fusion. He also compares and integrates different RNA-seq analysis tools and pipelines to improve the quality and reliability of RNA-seq.
---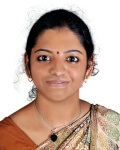 Janani Venugopalan
Ph.D. Student, Biomedical Engineering
jvenugopalan3@gatech.edu
Google Scholar
Linkedin
---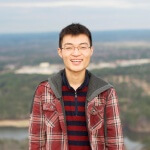 Hang Wu
Ph.D. Student, Computational Science and Engineering
hangwu@gatech.edu
Before joining Georgia Tech, I graduated with a bachelor degree in Engineering from Department of Automation, Tsinghua University, Beijing, China. My research interests lie in machine learning methods and their applications in healthcare informatics and medical imaging analysis.
---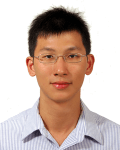 Po-Yen (Leo) Wu
Ph.D. Student, Electrical and Computer Engineering
pwu33@gatech.edu
Google Scholar
Po-Yen Wu earned his B.S. degree in electrical engineering from National Taiwan University in Taiwan. He is a graduate research assistant pursuing a Ph.D. degree in the School of Electrical and Computer Engineering at the Georgia Institute of Technology. His research interests include (1) designing novel methodologies to improve the data analysis pipeline for RNA-sequencing data, (2) exploring data-mining techniques for extracting meaningful patterns in electronic health records, and (3) integrating information from RNA-sequencing data and electronic health records to improve the prediction performance of clinical endpoints.
---
Cheng Yang
Ph.D. Student, Biomedical Engineering
ycheng@gatech.edu
Cheng Yang received his B.S. at Peking University. He is currently a Ph.D. candidate in the Joint Department of Biomedical Engineering at Peking University, Georgia Tech and Emory University. His interests lie in bioinformatics.
Undergraduate Students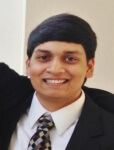 Sameer Mishra
Undergraduate, Biomedical Engineering
smishra39@gatech.edu
I have been working in this lab on analyzing pan-cancer proteomic expression data. By analyzing multiple cancers in relation to each other, I hope to identify common proteins across cancers, and to use these proteins in building a prediction model to identify new patients as having early or late stage cancer. I am working in this lab in the Petit Scholars program under Chanchala Kaddi and Ryan Hoffman.
Former Members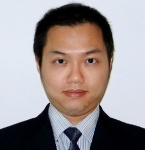 Chih-Wen (James) Cheng, Ph.D.
Postdoctoral Researcher of Biomedical Engineering
cwcheng83@gatech.edu
Google Scholar
Linked-in
James received his B.S. from Chung Cheng University, Taiwan, in 2005, and M.S. and Ph.D. in electrical and computer engineering from the Georgia Institute of Technology in 2009 and 2015, respectively. He actively involves projects collaborating with clinical and research institutes from metro-Atlanta areas, including Children's Healthcare of Atlanta, Georgia State University, Morehouse School of Medicine, Emory Hospital, and Shepherd Center. He has developed tools and published over 20 papers in a variety of healthcare research areas, including computer-based decision support in intensive care units and predictive health, predicting adverse events in pediatric psychological disorder, developing assistive technology for spinal cord injury, and self reporting and monitoring for adolescents with asthma and sickle cell disease.
---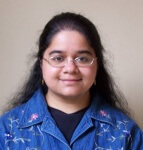 Chanchala Kaddi
Ph.D. Student, Bioengineering
gtg538v@mail.gatech.edu
Google Scholar
Chanchala D. Kaddi received the B.S. in Biomedical Engineering and the M.S. in Electrical and Computer Engineering from Georgia Institute of Technology in 2008 and 2014, respectively. She is currently a Ph.D. student in Bioengineering at Georgia Institute of Technology. She is a National Science Foundation Graduate Research Fellow and a P.E.O. Scholar. In Bio-MIBLAB she works on data mining, machine learning, and dynamic system modeling for cancer research.
---
Research Staff:
Sonal Kothari
Richard Moffitt
R. Mitchell Parry
Todd Stokes
Undergraduates:
Chuyao (Daniel) Feng
Shelby Hassberger
Elena Hubbard
Kevin Kells
Daniel Kim
Renaid Kim
Changdae Lee
Sanaiya Sarkari
Adeola Williams
Graduate Students:
Raghu Chandramohan
Qaiser Chaudry
Zhimin Han
Sumit Joshi
Koon-Yin Kong
Jiacheng (JC) Ren
Chang-Feng Quo
Hanshuo Zhang